ALEXIS KAAE
Formand
alexis@danishteaassociation.com
Owner and founder of Simply Tea and co-founder of the Danish Tea Association Alexis Kaae: "Tea has played an important part in my life but It wasn't until 2006 that I really discovered its unique qualities. I began researching the chemistry of tea and its health properties.
In June 2008, I opened a tea house called Simply Tea in Aarhus. It wasn't long after that I started travelling to China to source the finest Chinese teas and further my tea studies.
A lot has happened since then. I've participated in many international Tea Expos and events as a judge, given Keynote talks, educated business people. I run a series of educational tea courses for enthusiasts, connoisseurs, waiters and tea businesses.
In 2017, I was privileged to be appointed Danish director of the World Tea OrganizationAnd the same year, honoured to be the ambassador of Guizhou Duyun Maojian tea and Anji Bai Cha by the Zhejiang University of Agriculture, Forestry, Art, Design and Tea Culture Humanities 浙江農林大學藝術設計學院、人文茶文化院".
During spring 2018, I had the privilege of representing Denmark and the Unnatti in Nepal. In 2019, I became one of the pioneers behind the European Tea Society with the objective of supporting speciality tea in Europe."
BENEDICTE FUNCK
Vice Chairman
benedicte@danishteaassociation.com
Life connoisseur Benedicte Funck: "I really discovered tea, during a visit to China in 2000. I searched for a breathing space in the hectic Chinese city life and encountered the unique culture of the Chinese tea house.
Today I use tea drinking as a meditative practice and never go anywhere without bringing my own little stash of tea.
I am interested in the philosophical and spiritual aspects of tea, as well as the health benefits, and teas ability to spread joy. My favourite teas are good minerally rock oolongs as well as gentle, deep rich aged white teas.
I love learning about tea through writing tea articles for the Danish Tea Association."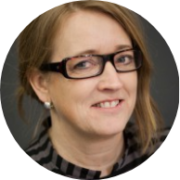 MALENE AARIS
Treasurer
malene@danishteaassociation.com
Market consultant and export advisor Malene Aaris: "I started drinking tea as a little girl when I was visiting my grandmother Hanne in Viborg. Since then I have always drunk tea and never really learned to drink coffee unless of course, it is with whiskey, powdered sugar and whipped cream. I prefer delicate green teas and a classic natural black tea with quince.
Through the Danish Tea Association, I find an exciting tea forum where I can use my professional forces to establish strategic marketing alliances in a completely new and different way."
HENRIK ADAM
Webmaster
henrik@danishteaassociation.com
Engineer in quality assurance in connection with recycling plastics, Henrik Adam: "I have many years of experience in performing tea rituals. Under the expert guidance of Urasenke Tea Master Søren Bisgaard, I have studied Chado in Japan and Denmark. I also have spent a lot of time in China exploring the different tea cultures around the country.
co-founder and owner of Tea Rituals Te-ritualer in Aarhus, where I prepare Japanese tea ceremonies. My interests are in the philosophical and spiritual aspects of tea drinking.
I am especially fond of dark oolongs (Yan Cha, rock oolongs) and high-quality matcha tea. I am in charge of the technical side of the DTA and I'm the organization's webmaster. "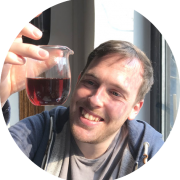 MICHAEL A CARLSEN
Board member
michael@danishteaassociation.com
Production engineer and tea enthusiast Michael Carlsen: "I became acquainted with tea when I visited a tea shop in Beijing and tasted what became my gateway to good tea, – an osmanthus Oolong. Until then, I had only tasted tea bags and aroma teas. The osmanthus Oolong opened a whole new tea world for me; a world I will never get tired of exploring Today it is not only oolong tea I drink but also other types.
My personal favourites are sheng Puerh and Oolong tea. I enjoy preparing a Gong Fu tea ritual, as I find it relaxing and meditative after a busy day. I am responsible for the production of educational webinars and videos at the DTA.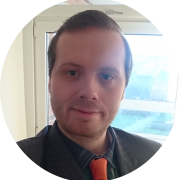 DANIEL BRUN
Board member
daniel@danishteaassociation.com
Pastry chef, foodie and tea enthusiast Daniel Brun: "I discovered tea when I visited Simply Tea in Aarhus many years ago. It was really an eye-opener for me. I never knew that tea could be so complex and aromatic. I am a dedicated Puerh tea enthusiast and would like to share my passion with everyone. I am especially fond of purple buds sheng puerh.
As a pastry chef, I am also very good at making cakes with tea as an ingredient. I am renowned for my matcha macarons. I enjoy researching tea and its benefits so this was my reason for joining the Danish Tea Association. As a member of the board, my aim is to highlight teas good properties through my studies and research. My interests are in Chinese and Japanese culture."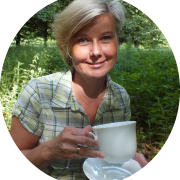 TINA HEIN
Alternate member
Founder and owner of  Camellia TeRødovre near Copenhagen, Tina Hein: "I have always had a passion for tea and the dream of becoming an independent retail business owner, so it was natural to combine these.
Previously, I was employed by one of the leading tea shops in Copenhagen, so I have great professional experience in tea retail. My preferred tea is a black Panyong, Formosa Top Fancy oolong and white/oolong Happy Valley.
My responsibilities within the Danish Tea Association are to help in matters concerning membership and recruitment. "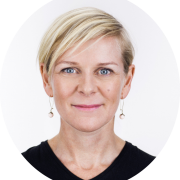 HENRIETTE IRMINGER
Alternate member
henriette@danishteaassociation.com
CEO of Copenhagen Tea and owner of Tante T teashop and tea-bar in Torvehallerne near Nørreport in Copenhagen.
Henriette: "For me, tea is about using your senses. It is the small luxuries in life when you take the time to see, smell and taste.
Tea is for me is about having fun and being unpretentious. That's why I enjoy experimenting with tea in new and different ways especially when I'm cold brewing tea and interpreting Mixology with gin & tea."